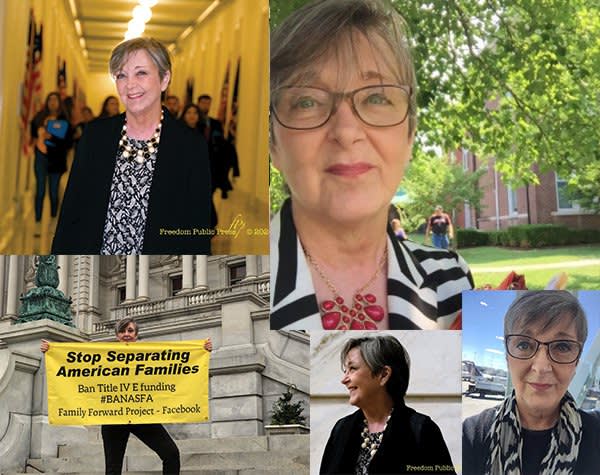 It's always better to consider legal contingencies before they occur, but often we do not. If your family has a relationship with an attorney that they can trust, planning will come natural, much like asking your family doctor to do an occasional check-up. Medicine has long learned the value of preventative care; you can do the same for your legal life.
With a background in criminal law, family business, and adoption as well as divorce litigation, I have the knowledge and skills to assist you through various family matters. Read more about my journey and how my experience can help you today.
My Educational Background & Experience
I graduated cum laude from Middle Tennessee State University and decided to pursue my law degree after working with my family business for several years. I was accepted into the Nashville School of Law and served as a student representative for the law school. During my time as a law student, I served as a law clerk for Judge Hamilton Gayden.
After graduating with my J.D. in 1994, I immediately went to work at the Davidson County District Attorney's office prosecuting domestic violence and other violent crimes. In 1997, I decided to go into private practice and have built that practice to now include a team that works together to serve your needs.
Founding LawCare - Family Law Center
After working a few years for the District Attorney's office, my entrepreneurial spirit kicked into high gear. I desired the independence that founding my own legal practice could provide, and followed that instinct to open LawCare - Family Law Center.
In developing my practice over the last 20+ years, I have brought together a team to handle your legal needs. Every day, I work closely with my associate attorneys to keep the entire firm's mission consistent. Our goal is to provide competent, detailed, and compassionate legal services to those in need. When selecting associates, I look for those who have succeeded academically and have the temperament to handle tough legal issues.
Courtroom Experience
I have had countless successes for our clients, but am most proud of the fact that I was the first attorney in Tennessee to secure a financial judgment for damages in a child abuse case. In a 2010 case, the jury awarded 2.8 million dollars to four children against their abusive parents.
I not only work at the trial level but also the appellate court level. If your ruling needs to be appealed, I can guide you through the appellate process as well. I am admitted into Federal practice in Tennessee as well as the Sixth Circuit Court in Cincinnati. Currently, I only practice in Tennessee but have received special admissions in Kentucky, Maryland, and South Carolina cases in the past.
Beyond the Courtroom
My background includes prosecuting criminal offenses for the State of Tennessee, assisting my family in the development of their long-standing business, and being the single adoptive parent of three beautiful children.
It has been an honor to have also been very active in educating the Tennessee Legislature on their role in securing a judiciary that's fair, impartial, and accountable. After reviewing years of reports from the "Court of the Judiciary" and summarizing that information for the legislators, it became clear that this legal body does not fulfill its responsibilities in providing oversight for the state court judges.
I have spoken in several legislative hearings about the duty of the legislature, as laid out in the Tennessee Constitution, to impeach and remove judges that abuse their power. Related to those appearances, I have also posted several new stories and hearings on YouTube under "JudicialReformNow." Watch me speaking before the Tennessee Senate – April 2010
Why Choose LawCare - Family Law Center?
Our job is not to sell you on a divorce or a will, but to give you the peace of mind that you have acted in a wise, legal manner. We feel that it is important to respect a client's life experiences but develop a plan for your legal crises that focuses on a resolution. Don't wait to put my law firm on your side.
Bar Admissions
Education
J.D. - Nashville School of Law, 1994

M.A. Psychology - Middle Tennessee State University