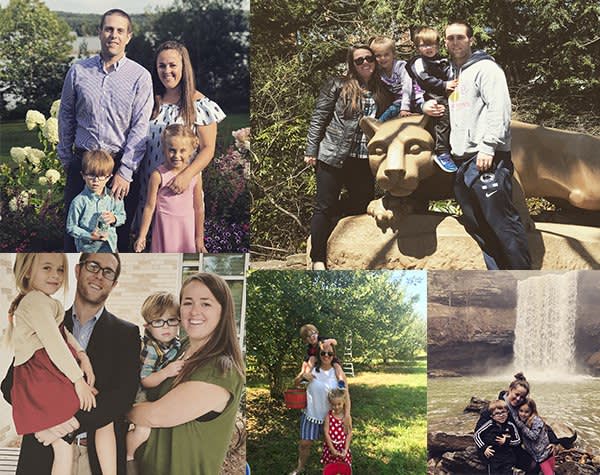 Connie selected me to join LawCare - Family Law Center when she recognized my eagerness to "hit the pavement" right out of law school. Maybe it's my strong family ties to the legal profession, a little bit of my northern tenacity, or the fact that I had excelled academically, but I was an immediate fit for the firm. Read more about my journey and how my experience can work for your legal needs today.
My Background & Educational Experience
I was born and raised in Evansville, Indiana. A native of the Hoosier state, I graduated with a Bachelor's degree in Political Science and Sociology (with a minor in Business) from Indiana University in 2004. Shortly after, I was accepted into law school. I earned my J.D. from the University of Dayton School of Law, where I graduated Magna Cum Laude and ranked in the top 5% of my class.
While at the University of Dayton, I met my husband, Michael. We decided to move to Nashville after graduation and I passed the Tennessee Bar Examination in 2007.
I'm passionate about helping families work through their struggles today and find a path to a better tomorrow.
Outside the Office
Michael and I were married in downtown Nashville in July of 2010. When I'm not working on a case, I most enjoy spending time with my husband, our daughter, and our dog, Juice. Always active, I love to participate in co-ed soccer with my husband. I also enjoy finding time to go shopping, eat at delicious Nashville spots, and spending time with friends and family.
An Experienced Family Law Attorney
I joined the LawCare - Family Law Center team in September of 2007. My legal practice focuses on the handling of divorce proceedings, child custody arrangements and modification, child support, adoption, juvenile court issues, and other family law-related cases from start to finish.
A member of the Williamson County Bar Association, I pride myself on a strong work ethic and providing compassionate, reliable representation to each and every one of my clients.
Regardless of what brings you to our firm, I will gladly sit down with you and provide you with the respect and one-on-one attention that your case deserves. Don't wait to reach out and gain a legal advocate on your side who will fight for your best interests and guide you every step of the way.
Bar Admissions
Education
J.D. - The University of Dayton School of Law, 2007

B.A. - Indiana University, 2004